Training
IHI empowers your growth with a dynamic blend of in-person and virtual training options, tailored to your evolving health care career. Explore new horizons with us.
Our programs are meticulously designed to foster collaborative learning and hands-on experiences, ensuring that you gain practical skills and insights. Complementing these, our virtual courses, combined with personalized coaching, provide flexible and accessible opportunities for continuous growth. 
Whether you choose to join us in person or online, our mission is to equip you with the knowledge and tools necessary to drive positive change in health care. Join our diverse community of health care professionals, and embark on a journey of lifelong learning, impact, and innovation in the health care industry.
Image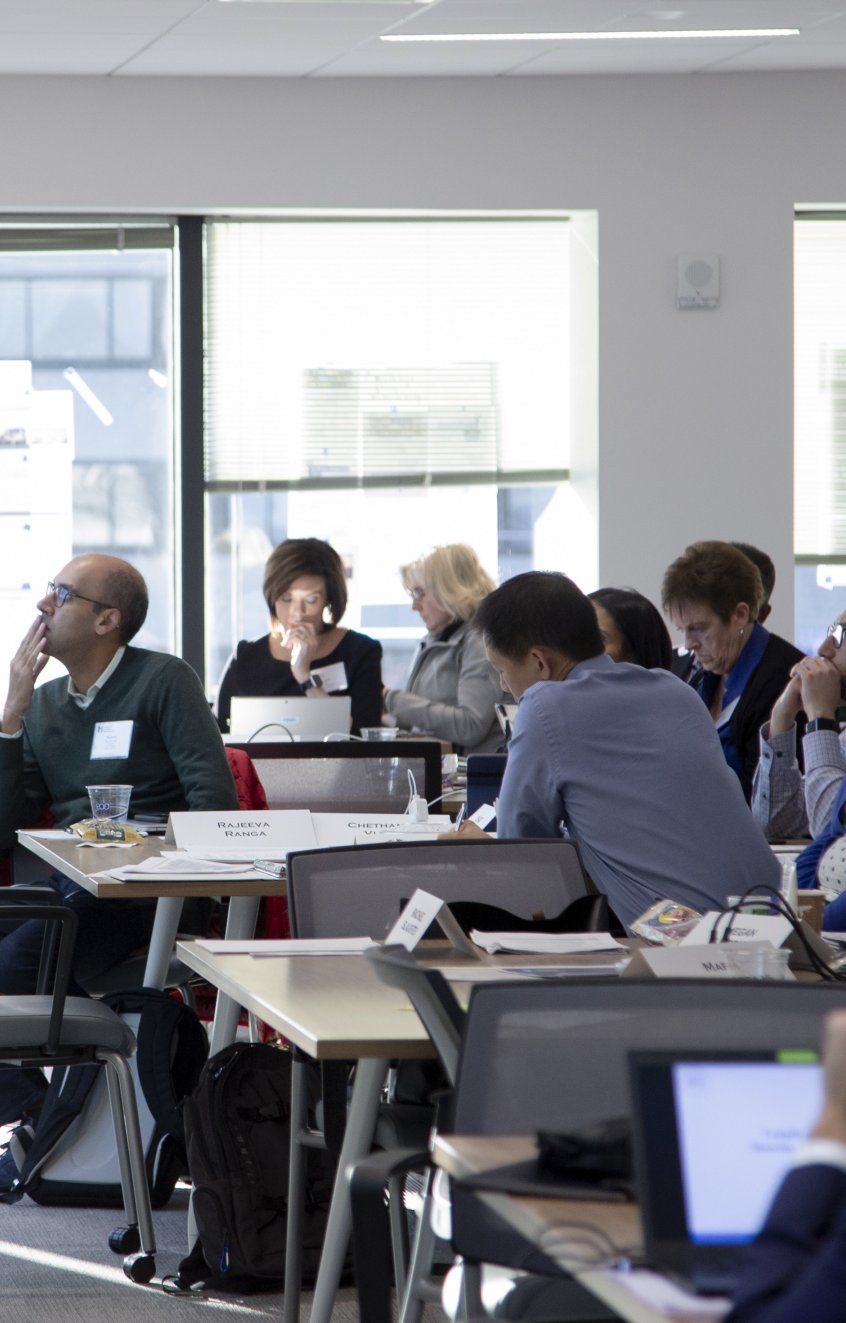 Learn, Connect, and Grow with IHI
Start Your Journey
IHI's training programs introduce learners to patient safety, quality, and quality improvement. They are excellent for students in health or health care-related fields, residents, frontline care providers (e.g., MD, RN, pharmacists, social workers), and others.
Advance Your Skills
For those who are looking to advance their knowledge and/or seek a position in patient safety, quality, or quality improvement, IHI offers training geared to build deeper skills and engage with peers.
Become a Leader
Designed by experts in the field with lived experience, our leadership programs prepare attendees for the next level in their career journey and optimize performance at their current level.
Certified Professional in Patient Safety (CPPS)
The CPPS credential is earned by professionals who have demonstrated a high level ​​of proficiency in the core standards of patient safety.​​​​​​​​​ Live and on-demand review courses are available to help you prepare for the CPPS exam by reviewing domain content areas and test-taking strategies.
Learn More
Image