Creating Workforce Joy and Well-Being
Creating Workforce Joy and Well-Being
Strategic Partners Rate:
$467 per person
Not receiving IHI emails? Please ask your IT department to add the ihi.org domain to your organization's Safe Senders list.
Please review our Cancellation Policy
Create Joy in Work, Reduce Health Care Burnout
​​​​​​​​​​​​​​​​​​​​​​​​​​​​​​​An epidemic of burnout among health care professionals is affecting quality, safety, and health care system performance. To help reverse the worrying trend, the Institute for Healthcare Improvement (IHI) partnered with experts around the world to develop Creating Workforce Joy and Well-Being (formerly, Finding and Creating Joy in Work). This ​​online course with coaching is full of new thinking, resources, strategies, frameworks, and solutions that will help workforces truly thrive — not just survive. ​
Start Improving Staff Well-Being​ Today ​​​
Start Improving Staff Well-Being​ Today ​​​
Learning Goals
Learning Goals
Who Should Attend
Who Should Attend
Session Faculty
Session Faculty
Additional Resources
Additional Resources
The learning format of this online course includes six weeks of biweekly video content, three all-learner calls, and an opportunity for added coaching. The course will share proven quality improvement (QI) ​​methods to create a positive work environment that fosters camaraderie, meaning, choice, and equity, and ensures the commitment to delivering high-quality care, even in stressful times. 
Session Agenda
​​​​​​​​​​​​​​​​​​​​​​​​​​​​​​​​​​​​​​​​The Creating Workforce Joy and Well-Being online course with coaching begins ​March 6, 2024. Below are key dates when IHI will release video lessons and when group calls will take place. ​
Independent Learning Schedule
​Online modules will be released throughout the course that consist of reading, video lectures, discussion prompts, and assignments for you to complete on your own time.​ Lessons are released at 12:15 PM Eastern Time (ET) according to the schedule below. Once a lesson is released, you can watch and review the videos any time through June 2024.
Lesson 3: Finding Pebbles and Getting Buy-In
Lesson 4: How Do You Measure Joy?
​Lesson 5: Testing and Sharing Bright Spots
Lesson 6: Sustaining and Spreading Joy
All-Learner Call Schedules
All-learner calls are live, town-hall-style calls led by course faculty. Each call is recorded.
​Guidance on "What Matters to You" Conversations
​10:00 A​M – 11:00 ​AM ET​
How's Testing Going?
​9:00 AM – 10:00 AM ET​
​What's Next?
​11:00 AM – 12:00 PM ET​​
Continuing Education
Image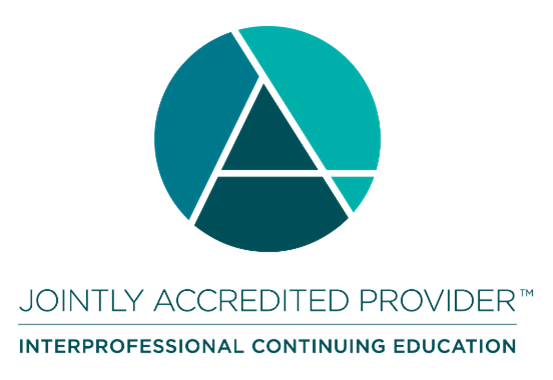 In support of improving patient care, the Institute for Healthcare Improvement is jointly accredited by the Accreditation Council for Continuing Medical Education (ACCME), the Accreditation Council for Pharmacy Education (ACPE), and the American Nurses Credentialing Center (ANCC), to provide continuing education for the health care team.
Continuing education credits for this program are still being finalized and will be updated shortly.
After attending this program, attendees will be able to:
Recognize the value of increasing joy in work and workforce well-being at your organization 
Discuss key leadership behaviors that raise staff engagement and improve joy and well-being
Discuss joy in work with staff using a "what matters to you" framing 
Identify how behaviors that increase joy in work and well-being improve patient safety and other outcomes 
Identify and test at least two changes in your organization that will lead to greater joy in work 
Identify at least two measures you can use to determine if joy in work is increasing at your organization  
CE Instructions
To be eligible for a continuing education certificate, attendees must complete the online evaluation within 30 days of the continuing education activity. After this period, you will be unable to receive a certificate.
Continuing education credits will not be awarded for non-educational activities, including (and not limited to) meals, breaks, and receptions.
Already Attended?
To view your CE credits:
Click on the "My IHI" link on the top of this page.
After you've logged in, click on the "Credits" tab to see CE information.
Your program materials will remain in the Education Platform. To access the materials:
Visit Education.ihi.org and log in with your MyIHI credentials.
Click "Go to Learning Center" and then click "Launch" next to your course name.
Use the left-hand navigation to find the relevant course materials.
CE Planning Committee
Becka DeSmidt, MPH Project Director
Elena Origlio, Project Manager
Patricia McGaffigan, RN, MS, CPPS, IHI VP Delivery
Amar Shah, MD, Chief Quality Officer, East London NHS Foundation Trust
Susan Hannah, IHI Senior Project Director
Disclosure: Dr. Donald Berwick, faculty for this activity, has disclosed that he serves on the Board of Directors of NRC Health. As part of his role, he receives stock options and stipends. This conflict has been mitigated. None of the other planners, faculty, or staff for this educational activity have relevant financial relationship(s) to disclose with ineligible companies whose primary business is producing, marketing, selling, re-selling, or distributing healthcare products used by or on patients.
Fees & Scholarships
Registration Rates
Includes self-paced online lessons, three live all-learner calls, networking opportunities with fellow learners, and the use of all tools and resources.
Regular Rate: $549 per person​
Strategic Partners Rate: $467 per person (15% discount)
​Scholarships
IHI is pleased to offer a limited number of free and 25% scholarships to assist with program registration costs for those working in:
Independent, United States Federally Qualified Health Centers (FQHCs) that are not affiliated with a hospital or health system
Critical Access Hospitals
Independent practices with fewer than 20 physicians
Hospitals with fewer than 50 beds
Members of America's Essential Hospitals​
501(c)(3) organization with a defined operating budget of less than $5 million, serving community-based populations
Ministries of Health
Faith-based health institutions​
Skilled Nursing Facilities
To apply for a scholarship, please complete the online Scholarship Application by January 22, 2024. IHI will not consider applications submitted after this date. IHI will notify all applicants of their scholarship status by February 12, 2024.
IHI reviews all scholarships on an individual basis. If multiple individuals from the same organization wish to apply for a scholarship, each individual must submit an application.
To ensure equal distribution of funds, IHI will review all scholarships applications using the same scoring criteria. All awarded amounts are final.
Cancellations, Substitutions, and Refunds
Payments: Full payment is due at the time of registration.

Credit card payments: Enter your credit card information online during the registration process, or call the IHI Customer Experience Department to process payment over the phone.
Check payments: If you need to make a payment by check, please call the IHI Customer Experience Department.

Cancellations: For cancelations made within one day before the start of the program: Registration fees are fully refundable if a written request is received by ​info@ihi.org on or before one day before the start of the program.
Refunds: IHI will issue all refunds in the original payment type (credit card or check) within 30 days. Registrations received one day before the start of the program are not refundable.
Substitutions: One attendee may be substituted for another at any time by calling the IHI Customer Experience Department or emailing info@ihi.org.
Our Guarantee to You
If for any reason you are not completely satisfied that your attendance in an IHI educational program is a valuable experience, IHI will gladly refund your registration fee per the policies noted above. Please note that due to unforeseeable circumstances, last-minute changes in program titles, speakers, or presentations may be unavoidable.
Logistics
Start Today
Click on the Register button to login or create an account.
Visit the IHI Education Platform to view program details and complete your registration for the training.
Invoices can be found and paid through your My Account section.
Need Help?
Email
Registration/Account Information: info@ihi.org
Course Details: JoyTeam@ihi.org
Call
617-301-4800
866-787-0831 (Toll Free)