Improvement Advisor Professional Development Program
Improvement Advisor US
Format:
In-Person & Online
When:
Feb. 08, 2024 - Jan. 09, 2025
Format:
Three In-Person Workshops, Monthly Zoom Calls
Groups of 3 or more:
$13,940 per person
Join an Informational Call with program faculty:
January 4th, 2024
3:00 PM ET
Build Advanced Knowledge and Skills to Excel in the Science of Improvement
The Improvement Advisor (IA) is devoted to helping identify, plan, and execute improvement projects throughout an organization, deliver successful results, and spread changes across the entire system. Organizations that achieve multiple and sustained improvements usually have the invaluable leadership of an IA at the helm of their improvement initiatives.
Who Should Attend
Who Should Attend
How to Participate
How to Participate
Program Design and Focus
Program Design and Focus
Expert Faculty
Expert Faculty
Most health care organizations turn to internal resources for improvement leadership, but in many cases, there is no one with the required training, expertise, and support to perform this role. In fact, individuals with the necessary skills to serve as IAs are relatively rare. To effectively meet the demands of the job, Improvement Advisors (IAs) need more than just an interest in improvement work. They need a solid foundation, advanced knowledge and skills in the art and science of improvement, plus the ability to work with and coach front-line teams in achieving and maintaining successful changes. IAs must also be able to communicate effectively with senior management to summarize progress on improvement projects and clearly articulate needed sponsorship and support when projects stall.
The Institute for Healthcare Improvement (IHI), in conjunction with Associates in
Process Improvement (API), offers the long-running Improvement Advisor Professional Development Program to help individuals in this critical role build and hone such skills. This richly-packed, 10-month program is an "all teach, all learn" experience that offers:
The advanced knowledge and skills you need to excel in the art and science
of improvement
Instruction on how to use a framework comprising practical skills and
theory to drive whole system changes
A collaborative learning environment and actionable ideas that will help you
achieve maximum results
Session Agenda
This 10-month professional development program includes three four-day in-person workshops​ in Boston, MA, and a series of web-based sessions in the months between meetings. The workshops provide an opportunity for participants to receive feedback on their projects from the faculty and fellow participants.
Download the Spring 2024 Agenda
Some schedule elements are subject to change. Any questions or concerns about the schedule, please email: improvementprograms@ihi.org​
Continuing Education
Image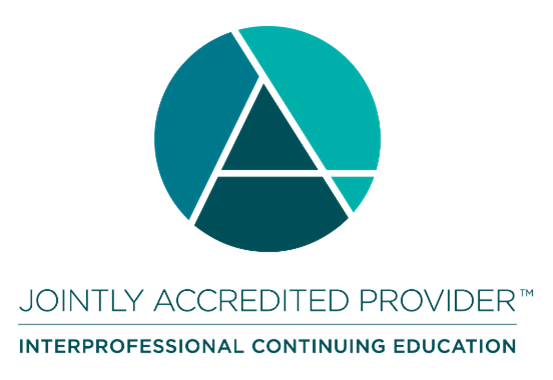 In support of improving patient care, the Institute for Healthcare Improvement is jointly accredited by the Accreditation Council for Continuing Medical Education (ACCME), the Accreditation Council for Pharmacy Education (ACPE), and the American Nurses Credentialing Center (ANCC), to provide continuing education for the health care team.
Continuing Education credits for the Spring 2024 Improvement Advisor Program are being finalized.
​As a result of this program, attendees will be able to:
Lead improvement efforts in your organization
Use the system of profound knowledge to guide your work -
Use Shewhart charts to understand variation -
Develop projects informed by Planned Experimentation to understand the cause-and-effect system producing the outcomes.
Fees & Scholarships
​Due to the intensity of this program and the work on real improvement projects for the client organizations, the class size is limited.
This program usually fills up fast, we therefore encourage interested participants to register and send in their pre-program assessments as soon as possible.
Pre-Program Assessments:
Please refer to the Glossary of Terms to complete the self-assessment and read the Improvement Project Selection Guide for more information on appropriate project criteria and guidelines.
Please email the completed IA Application and the IA Knowledge and Self-Assessment Form to:​
Elena Origlio, Project Manager
Email: improvementprograms@ihi.org​
Phone: +1 617-391-9946
Enrollment Fee
Regular Rate: $16,400 per participant
This fee includes:
All program materials, tools, and literature
Monthly webinars and coaching
A community site and listserv to connect participants throughout the program and encourage active collaboration, facilitated by IHI faculty
Group Rate: $13,940 per participant
Organizations sending three or more people are eligible to receive a 15% Group Discount. Please fill out the Group Enrollment form to register a team at the Group Rate.
Scholarships Available
IHI is pleased to offer a limited amount of funding for scholarships. Please note that scholarships are available to assist with program enrollment costs ONLY and are not applicable for travel, food, or accommodation costs associated with attending the program. To apply for scholarships and special discounts, complete the online Scholarship Application.​
Please note:
If you are eligible for a discount — because you qualify for a membership discount or you have received a need-based scholarship — it will be automatically applied to your registration. 
After checkout, you will receive a confirmation of purchase. You can also print an invoice from your online profile 24 hours after your purchase. ​
Payment and Cancellation Policy
Payments: Full payment is due 60 days before the start of the program. If payment in full is not received within 60 days before the program start date, IHI will notify you and cancel your registration.

Credit card payments: Enter your credit card information online during registration or call the IHI Customer Experience Department to process payment over the phone.
Check payments: Please mail a copy of the invoice with your payable check to IHI.

Cancellations: For cancellations made within 45 days before the start of a program, Registration fees are fully refundable if a written request is received by info@ihi.org on or before 45 days before the start of the program.
Refunds: IHI will issue all refunds in the original payment type (credit card or check) within 30 days. Registrations received after 45 days or less before the start of the program are not refundable.
Substitutions: One attendee may be substituted for another at any time by calling the IHI Customer Experience Department or emailing info@ihi.org.
Logistics
The Improvement Advisor program three four-day in-person workshops will held at:
Institute for Healthcare Improvement
53 State Street, 18th Floor
​Boston, MA 02109
United States
​​Meals: Continental breakfast and lunch will be provided on all workshop days. Participants will be responsible for their own dinners.
Dress Code: Please dress business casual. You may wish to bring a sweater or jacket since the meeting rooms are cold at times.​​​​​​​​​​​​​​​​​​