IHI Chief Quality Officer Professional Development Program
Chief Quality Officer Professional Development Program
Format:
In-Person & Online
*Groups of 3 or more: $8,496 per person
Build the Necessary Skills to Lead Quality Throughout Your Organization
Health care organizations need a key asset to achieve system-wide quality: dedicated leaders. ​​Will you be one of them?
Why It Matters
Why It Matters
What You Will Learn
What You Will Learn
Who Should Attend
Who Should Attend
Resources for Quality Leaders
Resources for Quality Leaders
If you're ready to be responsible for quality at the highest levels of your US-based organization, the Institute for Healthcare Improvement (IHI)'s Chief Quality Officer Professional Development Program will help you develop and refine the skills you need. Whether you're a Chief Quality Officer (CQO) already or in a quality role with aims to advance, this ​professional development program will enable you to develop the executive leadership skills required to put quality and safety at the top of the priority list for your organization.
If you could benefit from learning these skills and are based in Europe, Australia, or Canada, you may be interested in the IHI Quality Leaders Professional Development Programme.
Agenda
The agenda for the December 2023 offering is available to download:
The IHI Chief Quality Officer Professional Development Program aims to demonstrate how to lead quality at a system level. Several elements need to be in place for that to happen.
At a foundational level, we will teach you how to:
Develop Infrastructure: To establish the systems and structures to support strategic quality
Create a Culture that Enables and Activates People: Create the activities and environment that support people to act
Once those support structures are in place, the emphasis turns to quality management. You'll learn how to continuously:
Plan: Design a comprehensive approach to understanding and meeting customer needs across populations
Improve: Charter and execute improvement breakthroughs with measurable results
Sustain: Develop management systems to maintain a predictable and reliable process
Materials
If you are registered for this program and would like to access the available materials, please follow these steps:​
Visit Education.ihi.org and log in with your MyIHI credentials.
Click "Go to Learning Center" and click "Launch" next to your course name.
Use the left-hand navigation to find the relevant course materials.
Visit the IHI Education Platform Orientation for video instructions on finding your course materials.
PLEASE NOTE: Not all session materials may be available for viewing. Only materials that have been submitted previously by presenters before a program will be made accessible to attendees.
Continuing Education
Image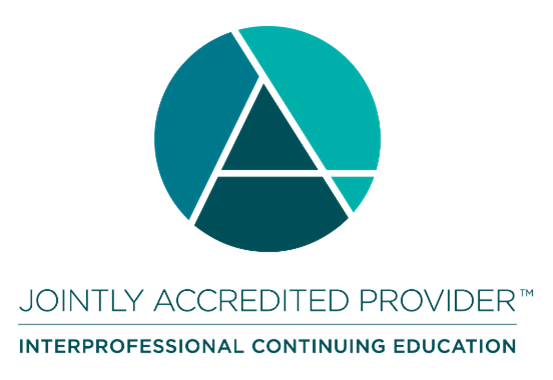 In support of improving patient care, the Institute for Healthcare Improvement is jointly accredited by the Accreditation Council for Continuing Medical Education (ACCME), the Accreditation Council for Pharmacy Education (ACPE), and the American Nurses Credentialing Center (ANCC), to provide continuing education for the health care team.
Continuing education credits for this program are still being finalized and will be updated shortly.
​After attending this program, attendees will be able to: 
Establish an effective quality management system built on quality planning, quality control, and quality improvement
Identify real-world examples of best practices, approaches, and methods to apply in clinical, nursing, administrative, and various other settings
Create a grounding in improvement science and the latest methodologies for leading quality across an organization especially health systems and other health related organizations.
Apply best practices from case studies and advice from today's CQOs about how they are leading this work across diverse organizations
CE Instructions
To be eligible for a continuing education certificate, attendees must complete the online evaluation within 30 days of the continuing education activity. After this period, you will be unable to receive a certificate.
Continuing education credits will not be awarded for non-educational activities, including (but not limited to) meals, breaks, and receptions.
To view your continuing education (CE) credits:
Click on the "My IHI" link on the top of this page.
After you've logged in, click on the "Credits" tab to see CE information.
Fees & Scholarships
IHI may, at its discretion, cancel, postpone, or otherwise modify in-person programs at any time, with or without notice. If IHI does so and as a result, a registrant is unable to participate in the program, IHI will refund the registration fee. The registrant, however, will remain responsible for other costs (such as travel and lodging) the registrant incurs in connection with the program, and IHI will not refund the registrant, nor otherwise be responsible for, such costs. Registrants should proceed accordingly and consider travel/lodging cancellation policies — as well as purchasing travel insurance — when incurring such costs. IHI asks registrants to take into consideration the currently evolving situation and advisories related to COVID-19 before incurring travel, lodging, and other costs related to this event.​
Registration Fees
Regular Rate: $9,995 per person
Group Rate: $8,496 per person | Organizations sending three or more people are eligible to receive a 15% Group Discount
Organizations sending three or more participants are eligible to receive the group rate. To register a group, please complete the Group Enrollment form.​​​
Once you register, we will send you information about attending the IHI Forum for the first workshop (in-person or online).
NOTE: Registration closes in December 2023. Please register as soon as possible to secure your spot.
Scholarships
IHI is pleased to offer a limited number of 15%, 25%, and 50% scholarships to assist with program registration costs for those working in:
Independent, United States Federally Qualified Health Centers (FQHCs) that are not affiliated with a hospital or health system
Critical access hospitals
Independent practices with fewer than 20 physicians
Hospitals with fewer than 50 beds
Members of America's Essential Hospitals
501(c)(3) organization with a defined operating budget of less than $5 million, serving community-based populations
​Ministries of Health
Faith-based health institutions​
Skilled nursing facilities
To Apply
IHI will review all Scholarships on an individual basis. If multiple individuals from the same organization wish to apply for a scholarship, each individual must submit an application. Group discounts are also available; see the information below.
To ensure equal distribution of funds, IHI will review all scholarship applications using the same scoring criteria. All awarded amounts are final.
Please note scholarships are available for program registration costs only and do not cover travel, food, or accommodation costs associated with attending a program.;
If you have any questions​ regarding registration or scholarships, please contact info@ihi.org.
Cancellations, Substitutions, and Refunds
Payments: Full payment is due 60 days before the start of the program. If payment in full is not received within 60 days before the program start date, IHI will notify you and cancel your registration.

Credit card payments: Enter your credit card information online during registration, or call the IHI Customer Experience Department to process payment over the phone.
Check payments: Please mail a copy of the invoice with your check made payable to IHI.

Cancellations: For cancellations made within 45 days before the start of a program: Registration fees are fully refundable if a written request is received by info@ihi.org on or before 45 days before the start of the program.
Refunds: IHI will issue all refunds in the original payment type (credit card or check) within 30 days. Registrations received after 45 days or less before the start of the program are not refundable.
Substitutions: One attendee may be substituted for another at any time by calling the IHI Customer Experience team at +1 617-301-4800 
or emailing info@ihi.org.
Unconditional Guarantee
If for any reason you are not completely satisfied that your attendance in an IHI educational program is a valuable experience, IHI will gladly refund your registration fee per the policies noted above. Please note that due to unforeseeable circumstances, last-minute changes in program titles, speakers, or presentations may be unavoidable.